What makes a boho curtain?
We love boho curtains. If you're here, you probably do too.
They can have a big impact on the vibes of a room, depending on the fabric, the design, and even how the curtain moves or sits.
Typically you'll see these flowing panels on a window, but it doesn't have to end there. I've seen them being used as room dividers (perfect for studio apartments!) or more of a tapestry concept on a feature wall. They can even dress up a room as a headboard-style effect above a bed!
I scoured the internet to find some boho curtains that really stood out to me. Check them out below.
1. Boho Macrame Curtains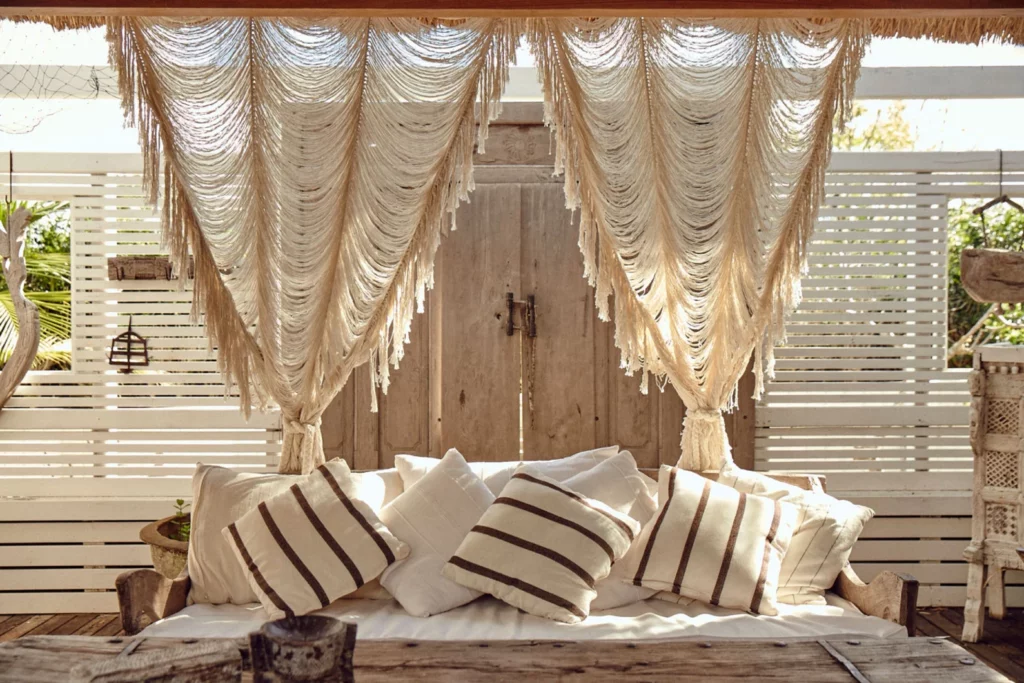 These macrame curtains are to die for. They add texture, but in a beautifully structured way.
Click on the link to see creative ways to use these curtains as a room divider, or even a canopy!
2. Boho Beaded Curtain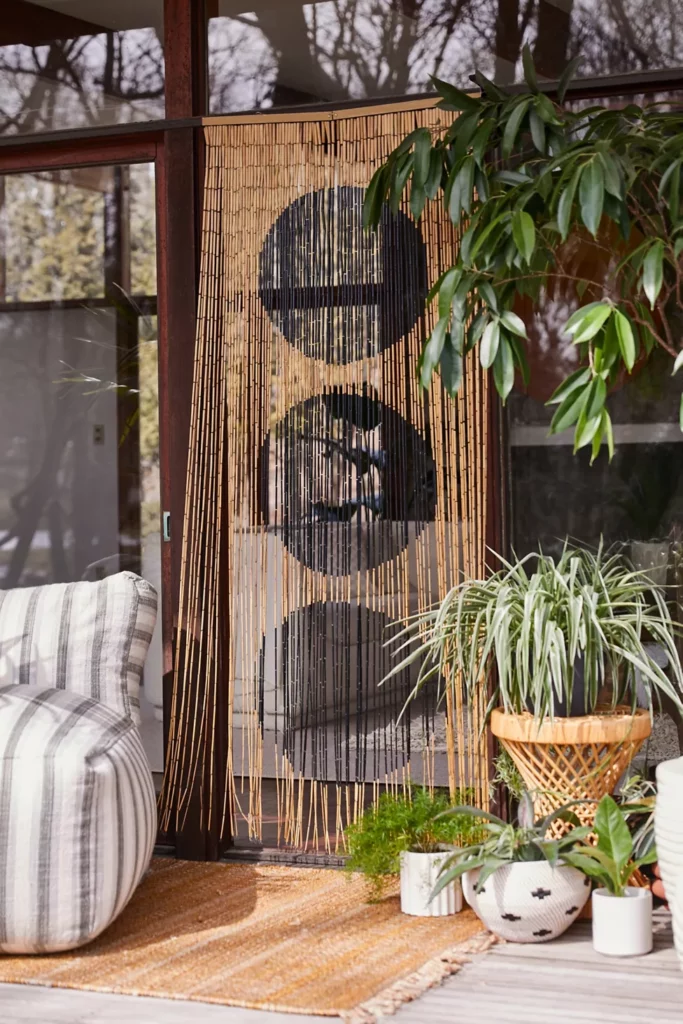 In the realm of Boho curtains, one of the most searched is the classic beaded curtain. Not necessarily effective in blocking light or wind, but still vital in the boho world. I have to admit, I'll always love them.
My favorite part? Beaded curtains make the best sounds when a breeze flows through. It's like serenity coming in to say "Hi, hello, here I am."
3. Color Block Curtains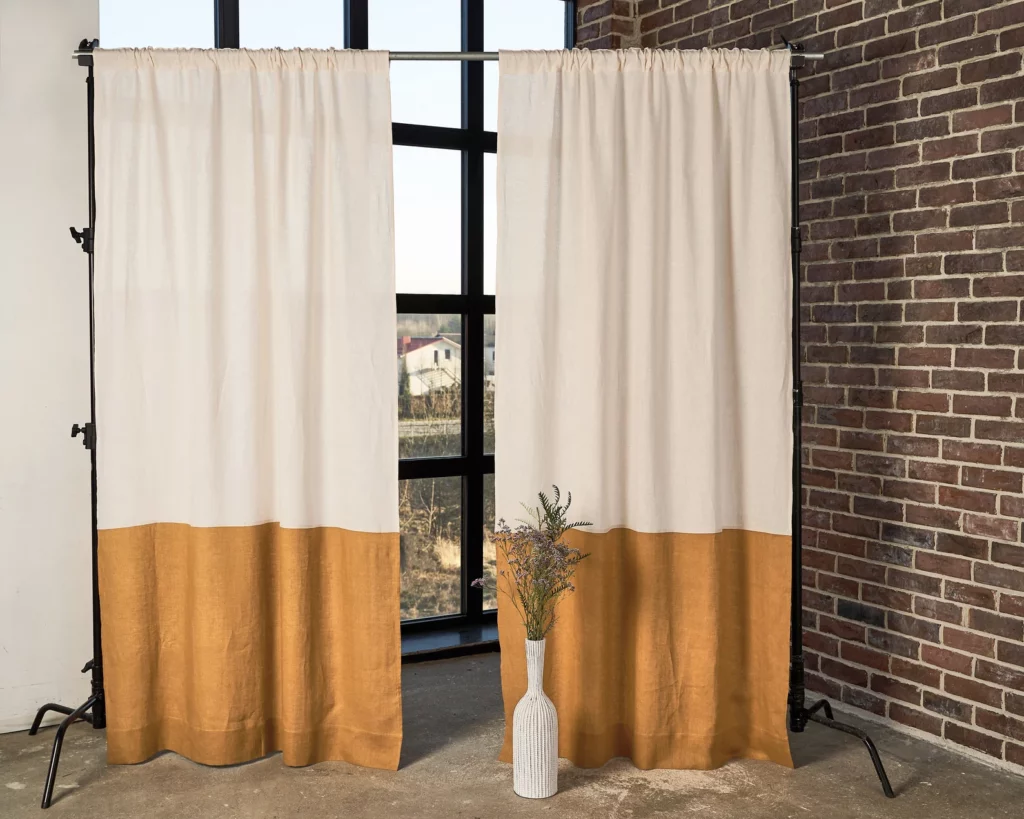 I adore these. They're perfect if you're a fan of boho schemes and textures, but don't want a lot of busy patterning.
They make a fantastic backdrop, again offering an alternative solution to a room divider.
4. Black Boho Curtains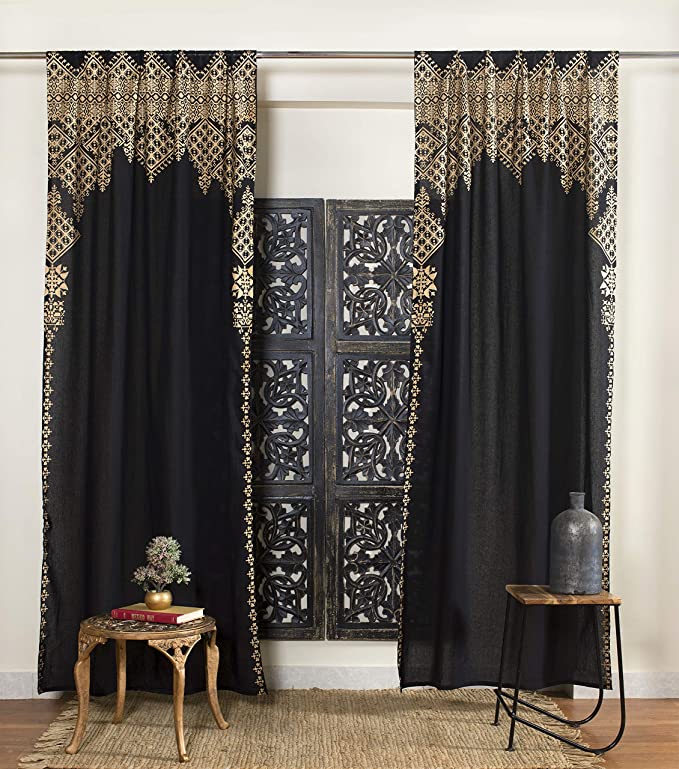 These black curtains feel so exotic. With designs reminiscent of an Indian temple, this is a great way to bring some luxury into the room without feeling like too much.
I particularly like the design sitting primarily at the top, so it won't overlap too much with whatever else you have going on in the room.
5. Boho Sheer Curtains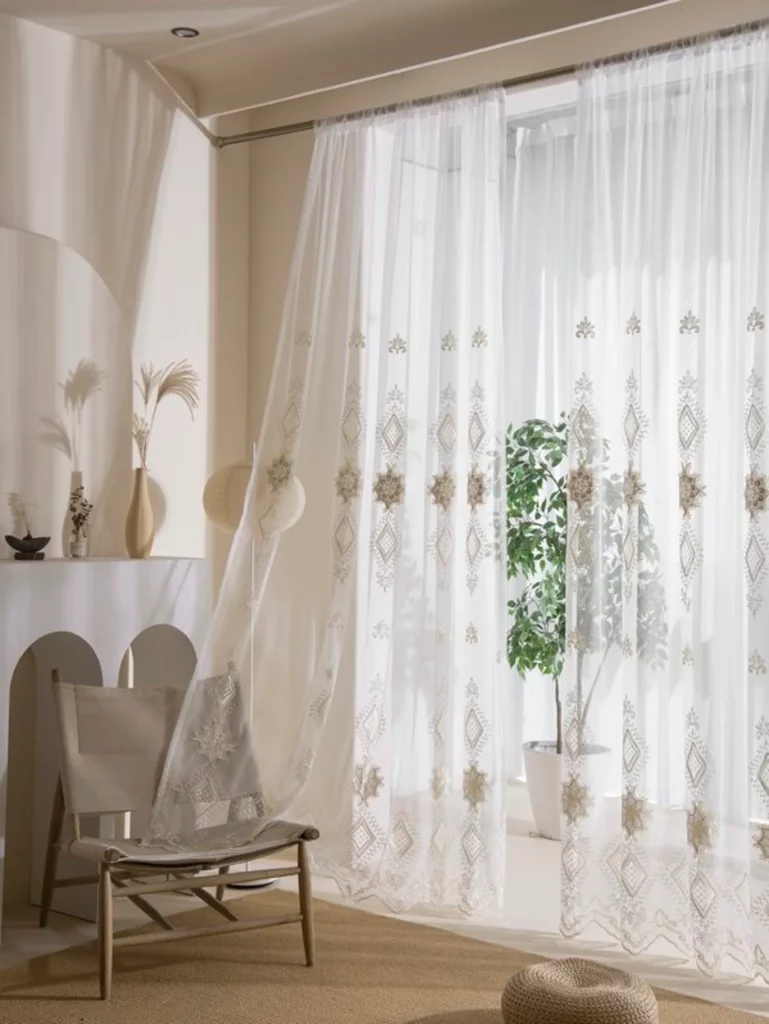 Ya like things to feel airy? Well, these are the airiest curtains ever. Bring your room into the ethereal dimension with these stunning panels.
6. Boho Farmhouse Curtains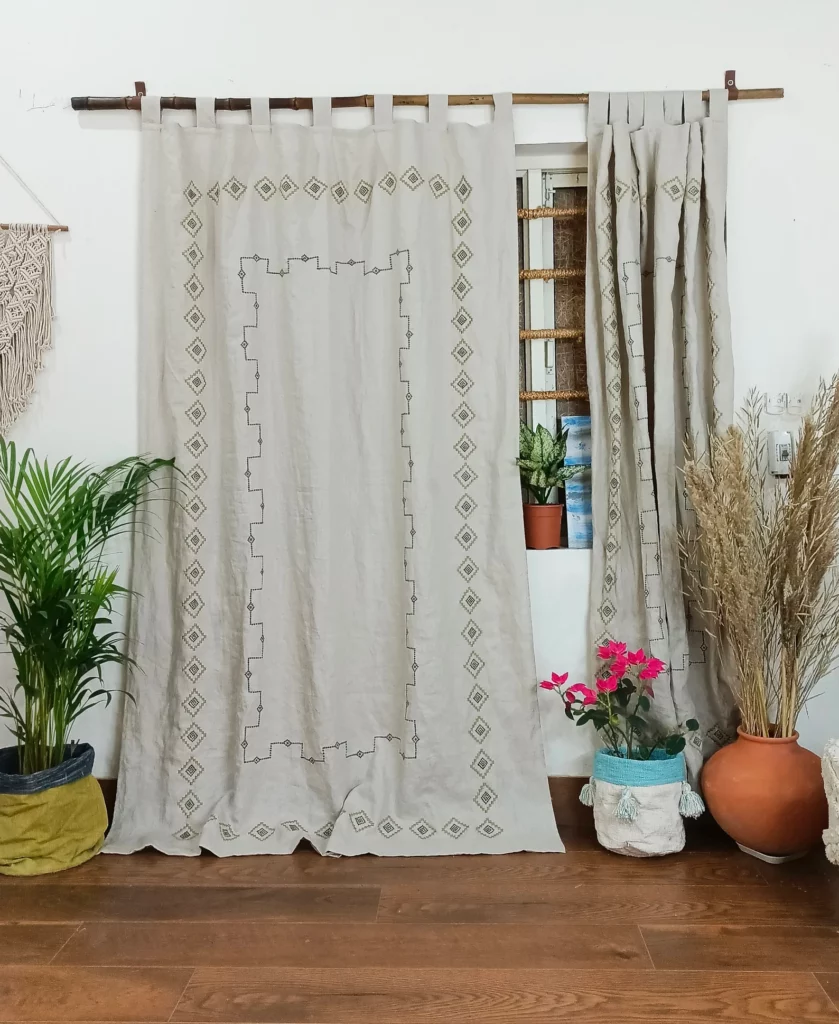 The embroidery work here gives these curtains a homemade feel. The colors are contributing to the country vibe as well, with the linen texture sealing the deal nicely.
I feel a certain soft minimalism with these specific curtains, like they could be used in a variety of environments and really add to the atmosphere without overwhelming it.
7. Pooling Curtains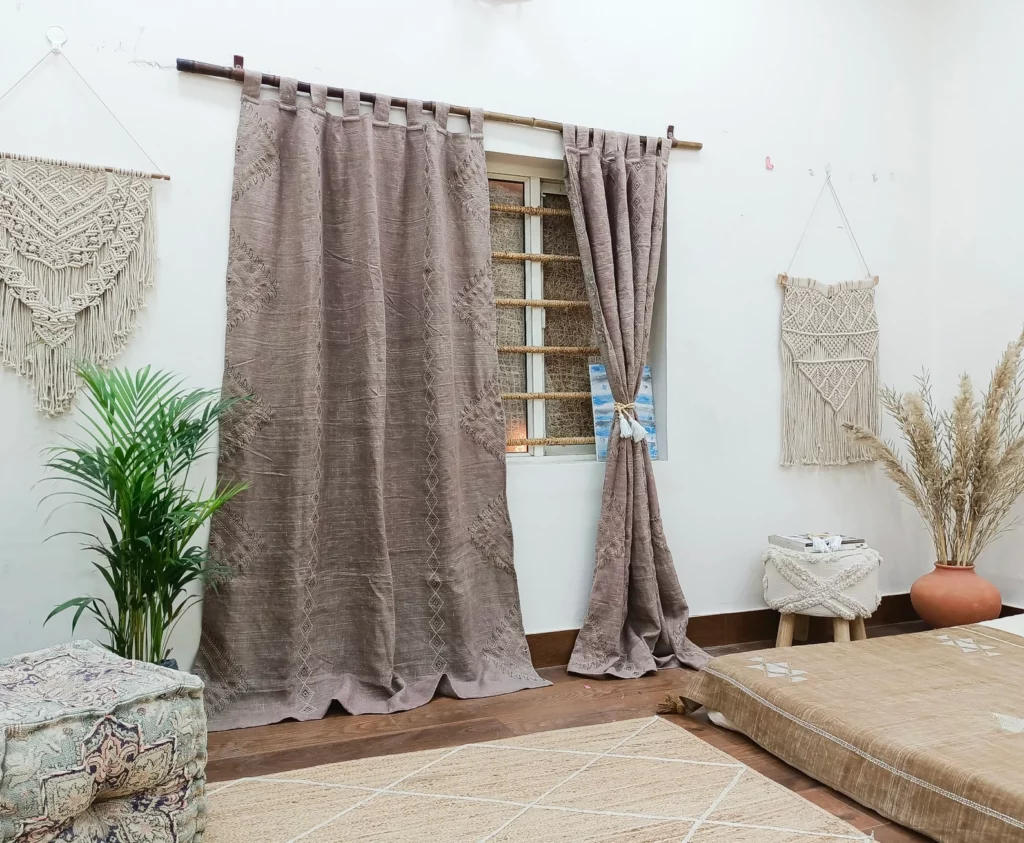 I love the combination of uneven dusty mauve color, mixed with so much natural texture from the embroidery, and the fabric itself. Even the pooling fabric at the base is joining in.
These are on my list for sure.
8. Boho Curtains With Tassels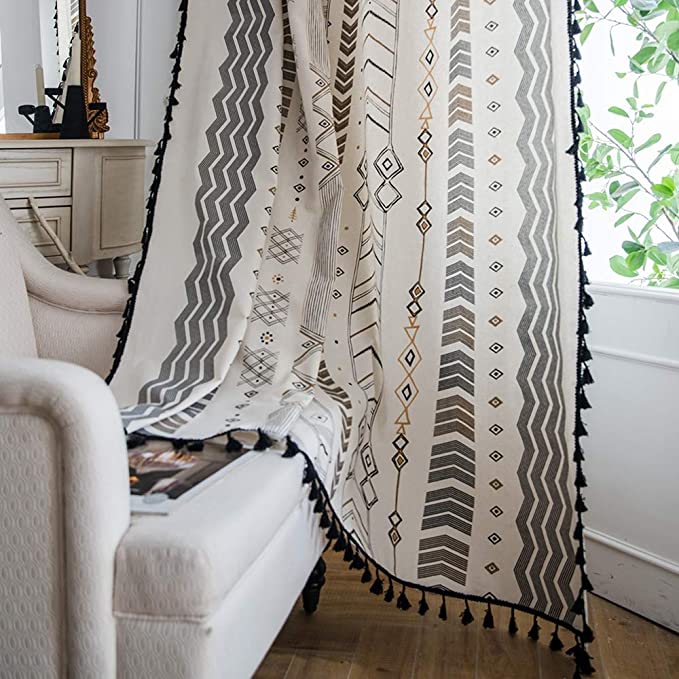 Up next with a tribal vibe, these tasseled curtains are so much fun, and add a boost of life to any room.
9. Large Scale Floral Curtains
These oversized flowers are the perfect way to make a statement!
You can play around with them in so many ways, bringing life to a light-colored neutral room, or adding some serious punch to a room with darker-colored walls.
10. White Boho Curtains With Tassels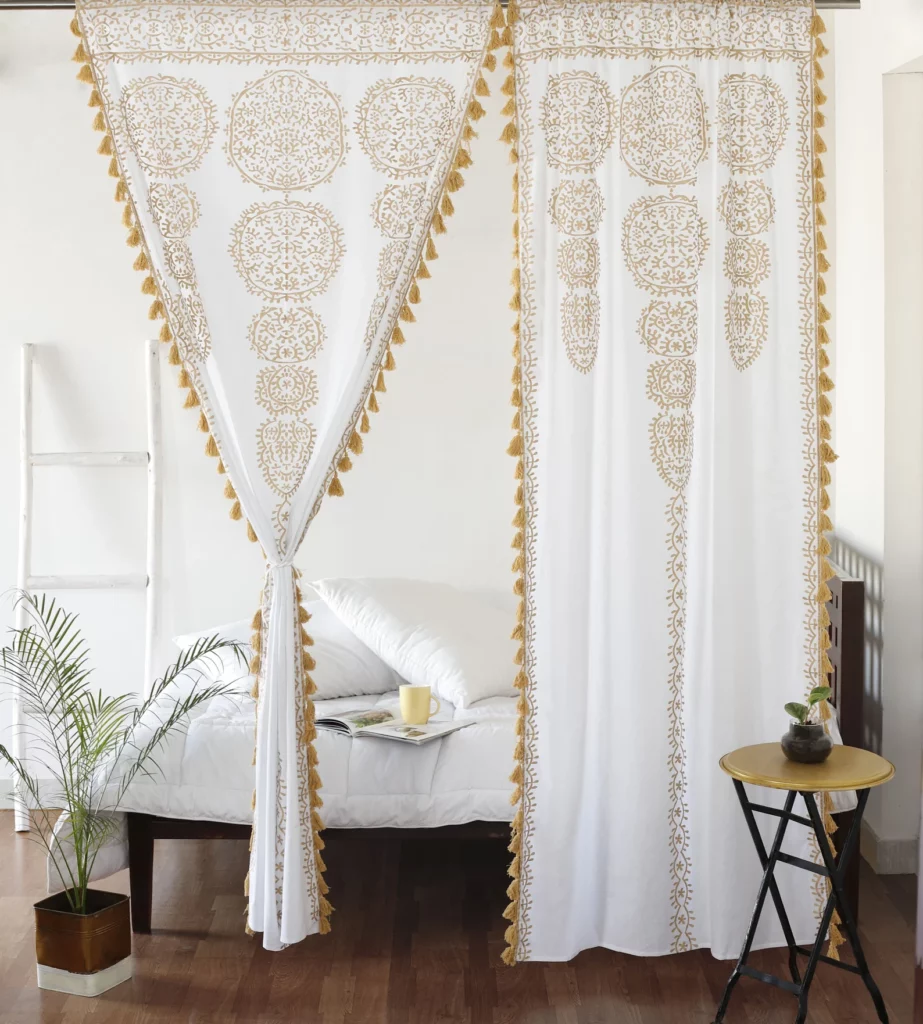 I'm in love with these Moroccan-style curtains. Gold mandalas adorn the crisp white fabric, and matching tassels add a tactile experience that's just perfect. You could really build a room around these beauties.
11. Colorful Boho Curtains
These solid-color panels really give a vintage vibe, and I love the effect of the light shining through and adding more subtle color to the room.
And again, tassels. We love tassels.
12. Sheer Boho Curtains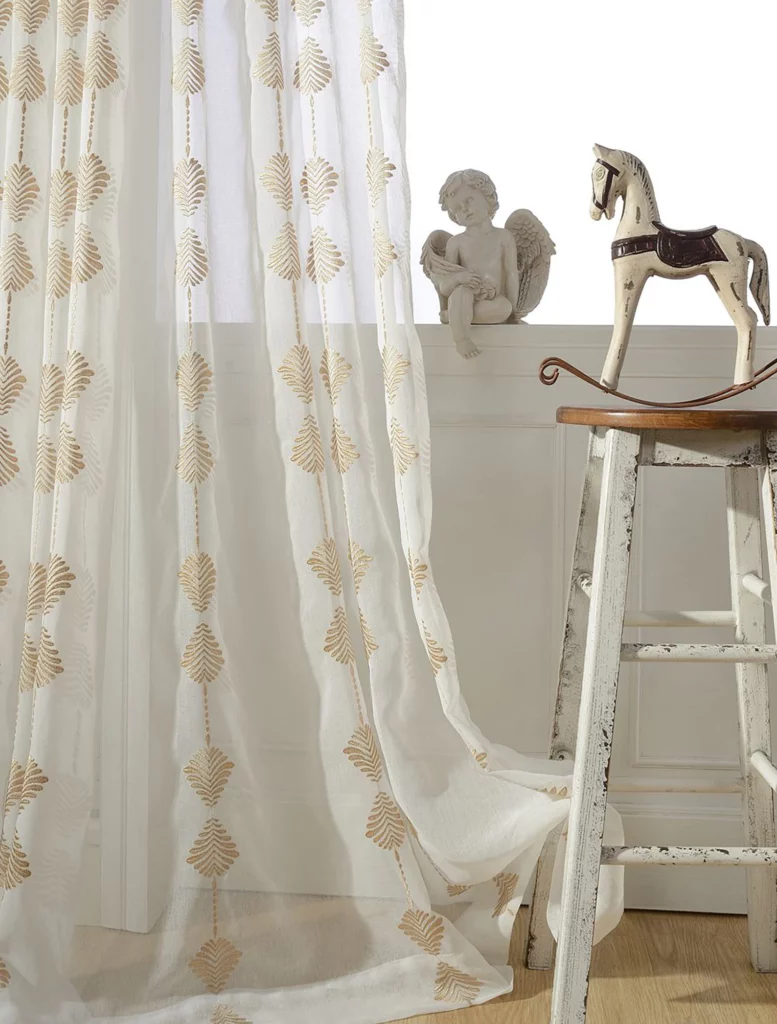 These curtains feel almost celestial. The gold leaves woven in remind me of something you'd see in a movie about ancient Egyptian palaces, which I'm all about. I love imagining how these would look blowing in a breeze.
13. Tropical Floral Curtains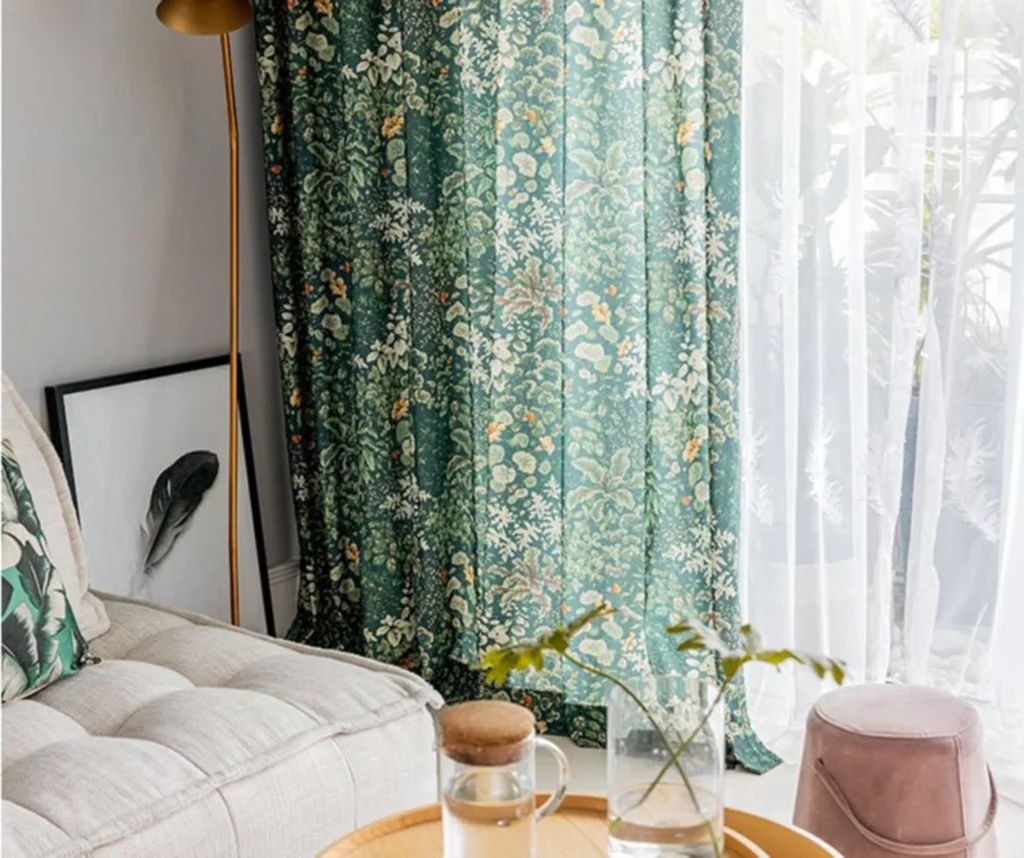 I don't think I'll ever walk past a green leafy design and not do a double-take, so these of course caught my attention.
That deep, rich green tone is so alluring, and the small accents of orange open up a really fun way to tie in other elements in your room.
Summary
I'd love to know what you think about any of these boho curtains! It's a category that definitely could use some attention throughout the internet, so if you've got any suggestions to add, feel free to share.
If you're in the decorating mood, be sure to head over to our boho wallpapers article for some more inspiration!